I have been working in video production for 13 years; I write, produce, direct, shoot, and/or edit for corporate clients, non­profits, independent filmmakers, and my own passion projects. I formed relationships with many filmmakers around the country and have created a robust network of freelancers and production houses that deliver at the highest standard.
Currently, I am a Future Faculty Fellow at Temple University, working toward an MFA in Film & Media Arts. My goal is to become a film professor while continuing my freelance career.
Previously, I worked as the Senior Producer/Editor at ITVS. I worked with the Marketing Team who formed media partnerships with major journalism outlets, such as The Atlantic, The Nation, The Washington Post, etc. I created content for these media outlet to promote ITVS's series, Independent Lens.
Before ITVS, I worked as the Senior Producer for WIRED, where I ran the video department—managing an in­-house team and a personal network of freelancers to produce original videos from concept and scope through post production and distribution. I collaborated with Editorial, Design, Photo, Web, and Ad Sales leads to develop and promote video content for the website, sponsorship opportunities, major conferences and social media platforms.
I also worked in event production at the marketing and experience agency, MMA Group. There I coordinated events and pitched & produced video content with clients such as Motorola, Quiksilver, Otis College, and the Museum of Contemporary Art in Los Angeles.
I started my career as an editor after earning a BFA from the University of North Carolina School of the Arts, School of Filmmaking. I worked my way up through post-production in the television broadcast world starting off as a transcriber and eventually working as an editor, both online (prepping shows for broadcast) and offline (editing shows for broadcast). Editing remains my first love and has informed my creative process with every other aspect of production, especially writing and directing.
Over my career, my work has appeared at Sundance, Slamdance, Memphis Film Festival, Austin Film Festival, Cine Noir Film Festival, the first WIRED by Design Conference, on Pitchfork, Spin, MTVU, LOGO, BoingBoing, NBC, VH1, ABC, YouTube Original Programming, the Travel Channel, The Nation, The Atlantic, Salon, Colorlines, Human Rights Campaign, Applied Research Center's Better Together, and the Southeastern Women's Studies Association Conference.
Awards & Honors:
- Society of Publication Designers award: How to Listen Now with guest DJ, Questlove, WIRED Video Series, 2015
- Society of Publication Designers award: WIRED 2014 Issue Trailers, WIRED Video Series, 2015
- D&AD Golden Pencil: December 2014 Issue Trailer – Space, Time, and Multiple Dimensions, WIRED Video Content, 2015
- Vimeo Staff Pick: Behind the Scenes with Edward Snowden, WIRED Video Content, 2014
- Top 5 Music Videos, MTVU: Getaway Driver by The Ivy Walls, Independent Music Video, 2009
- Top 10 Music Videos, LOGO: Hollywood Smile by Kid Moxie, Independent Music Video, 2008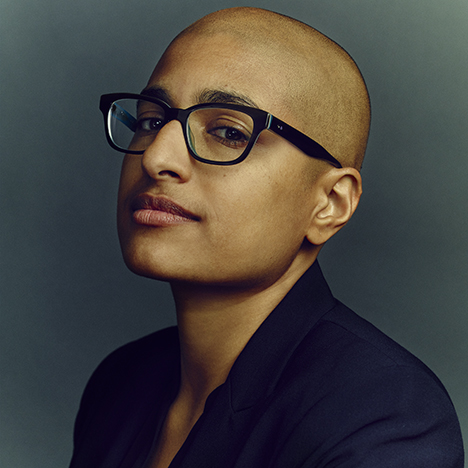 Photo by Joe Pugliese for the WIRED Team page.